Donate for Baby's Treatment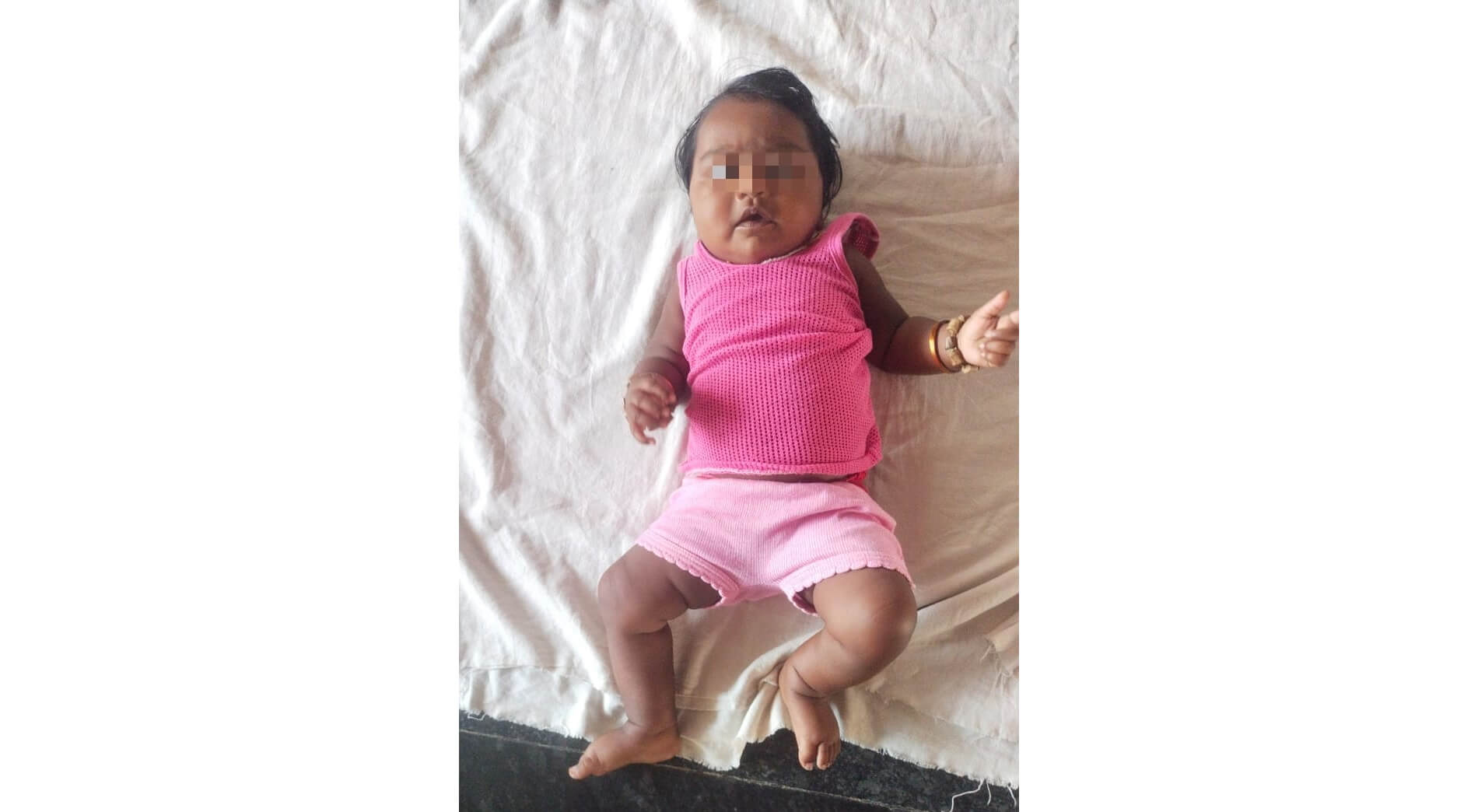 I am Seethalakshmi seeking help to save my 5 months old baby Dhanvasri, from a known case of Complete AV canal Defect, Mild MR, Balanced ventricle, unrestrictive pulmonary blood flow and severe hyperkinetic PAH. She requires surgical correction of AV canal Defect.
Dhanvasri is our First twin baby who brought Happiness & Joy in our family but unfortunately she had heavy breathing problem. All our happiness vanished in that instance when we came to know our daughter was suffering from this illness. We have spent countless hours watching our innocent daughter face helplessly. As a painful reality that no child should ever have to confront.
Now she is undergoing treatment at Apollo Children's Hospital, Chennai. She needs to undergo open heart surgery – complete AV canal Defect. The appropriate expenditure for above mentioned intervention procedure will be Rs.6,00,000.
My husband is a farmer He is the sole earner and the only support for my family. His income is barely enough to keep up with our day-to-day needs.
At present, my financial situation is in turmoil. I've pooled all our resources and savings and sold all we could, but we're still far from reaching the required amount. I have nothing more to spare to raise the amount required for her treatment. That is why I am requesting your help in my fight to save my daughter's life.
Please donate generously to my child. No contribution is too small; every rupee brings us one step closer to saving my babies life. Every rupee raised will make an unimaginable difference in her life. Every bit will be used to cover the cost of her treatment.
Thank you all for your support. Please help us to save our daughter.