Kamalesh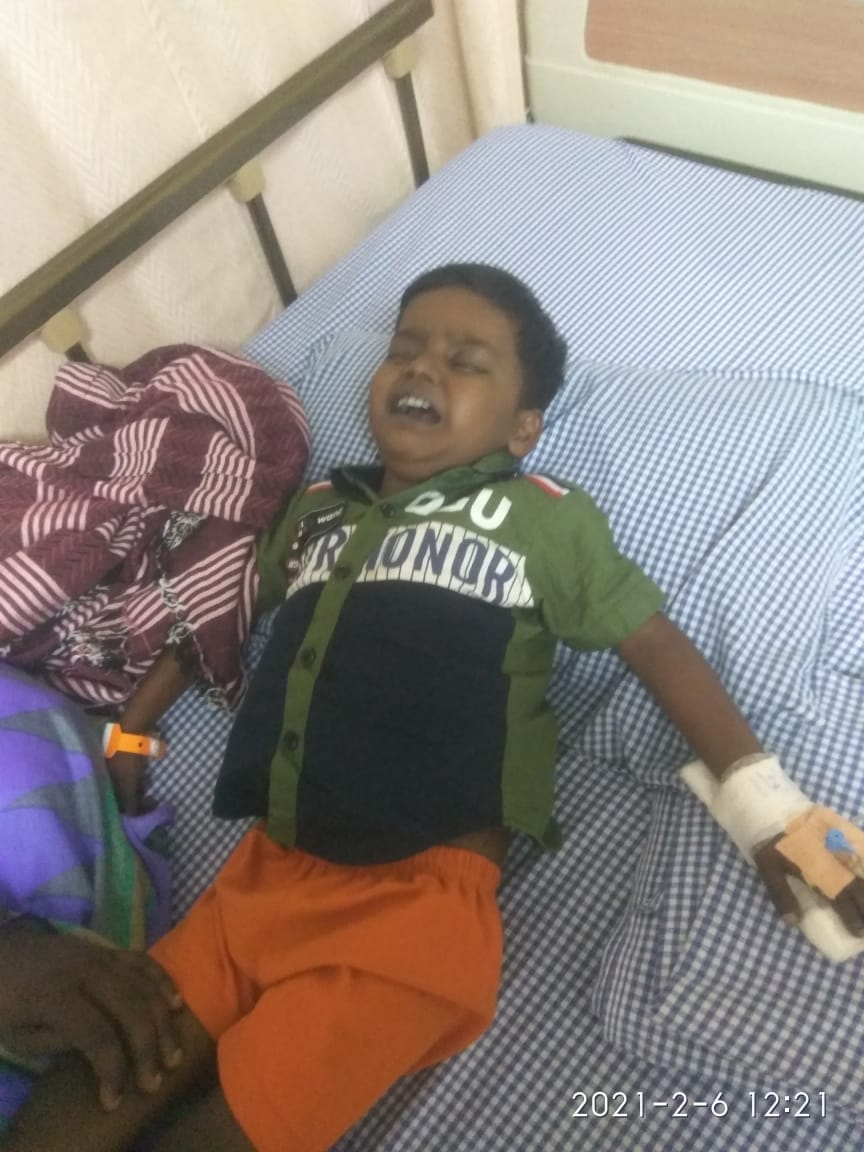 Baby kamalesh is a 5yr old baby boy of Munusamy and Nandhini. Baby's father works as a labourer and mother is a housewife. The baby was diagnosed with Cyanotic Congenital heart disease, Qp, Severe Pulmonary Stenosis, Single ventricle of LV morphology, Moderate PDA, Normal LV Function, Large Left atrial myxoma and sinus rhythm. He needs Emergency Bilateral BD Glenn + PDA Ligation + Atrial myxoma excision +/- AV valve repair followed by prolonged ICU stay for full recovery. The approximate cost of the procedure at Prashanth Hospital velachery,chennai will be costing around 3.5 lakhs.
How Can You Help?
You can Donate to the Fundraiser
You can share B/O Kamalesh's story on Facebook and WhatsApp so that his story reaches to more people like you who will impact his life
You can Volunteer to Raise Funds and save B/O Kamalesh's life.
FUNDS DONATED WILL BE USED FOR THE B/O KAMALESH'S TREATMENT
Kindly also share the fundraiser with your family and friends and help them to reach the goal. We will be grateful for your help! For any further information, please do not hesitate to contact us.