Twin Babies Medical Support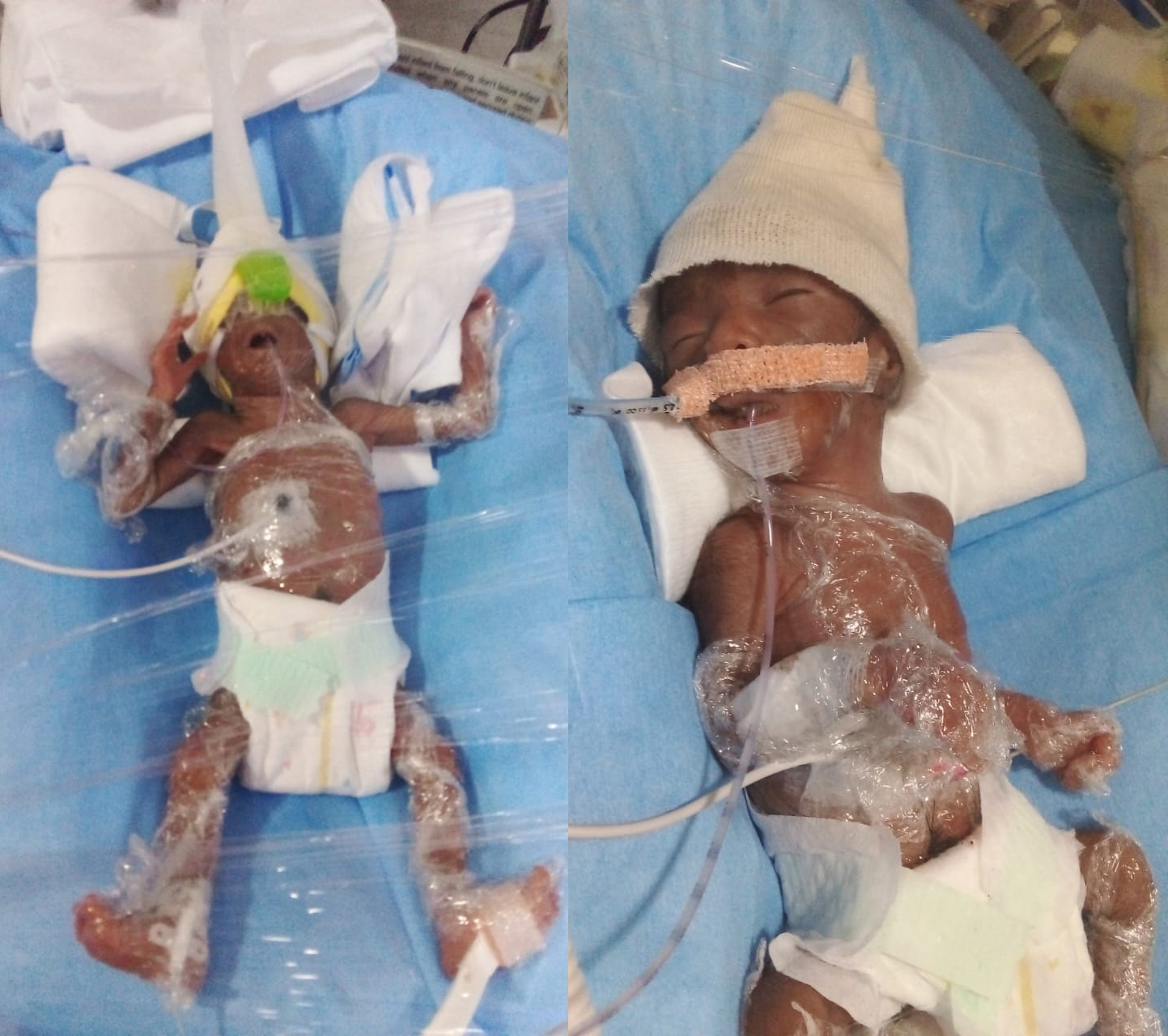 There babies are our bundle of Joy. The home made us happy since the conception. The fear at losing my babies has not us me sleep. I'm working hard to afford the treatment at my babies. Please support me to save my babies.
Mrs. HILAR NISHA Mother
Triplets of Hilar Nisha are 7months old premature babies. Their father Mr. Tamimul Ansari works at driver in Nagapattinam. Wife Mrs.Hilar Nisha is a home maker. The babies are their first born.
They were the couple under going treatment for infertility after 19 years they had conceived through arristed fertility the babies were born on 25 weeks of carrying.
One baby have lost her life after shifting to government hospital.
The premature babies were immediately shifted to the NICU and were given ventilator. Their treatment will be going for 10 weeks and the babies will be kept in NICU for their treatment. The estimated cost of their treatment is Rs. 11,50,000 [ Rupees eleven lakhs & fifty thousand ] So for parents have paid 4,51,000 [ Rupees four lakhs fifty one thousand ]
How can you support?
1. You can donate to the fundraiser
2. You can share twins of Hilar Nisha's story on face book and what's app so that this story reaches to more people likeyou who will impact their life.
3. You can volunteer to raise funds and save Twins of Hilar Nisha's life.
Kindly also share the fundraiser with your family and friends and help them to reach the goal. We win be grateful for your wonderful support!