Medical Emergency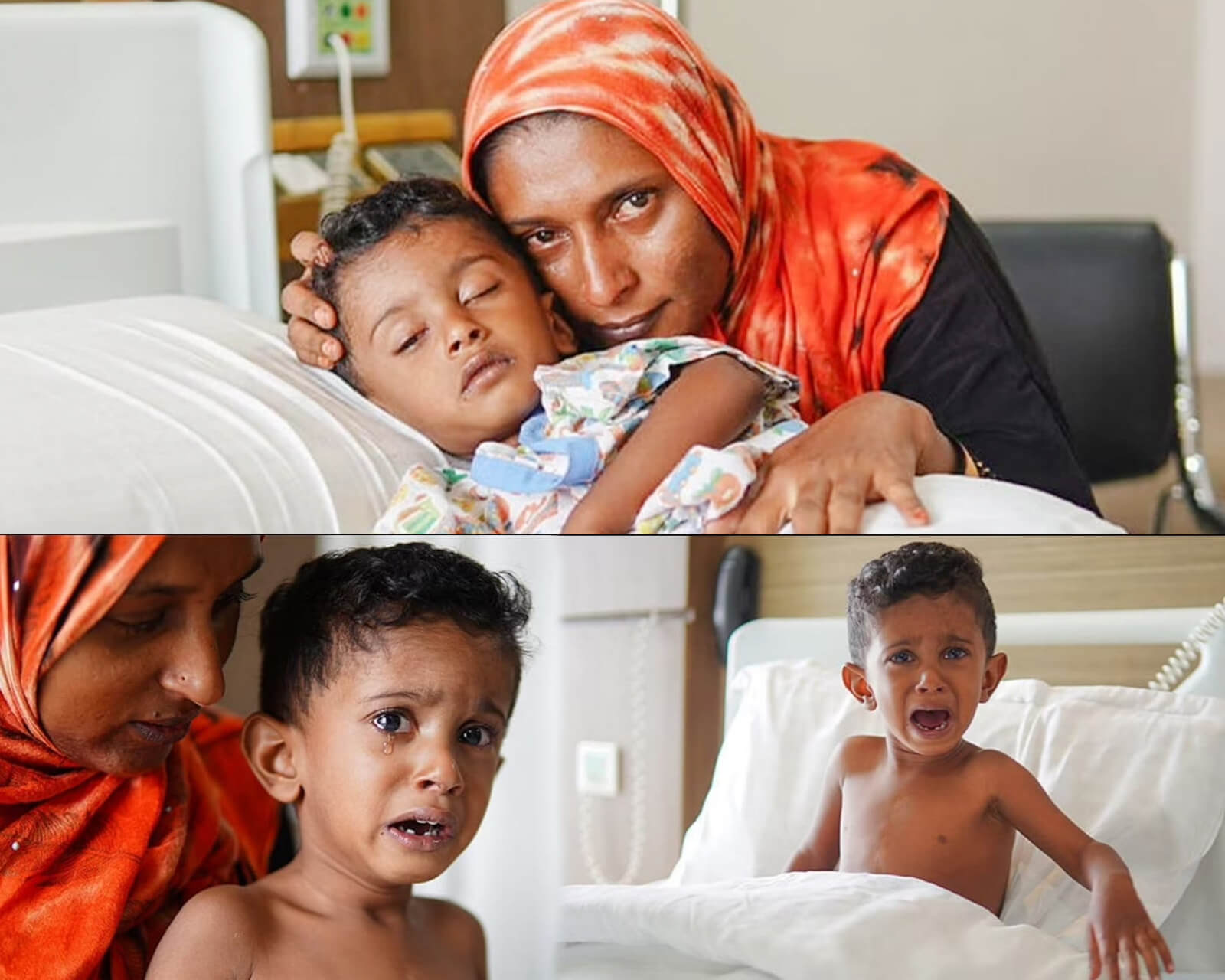 My name is Rabiya and I'm raising funds for my son, Jahir Hussain. S who is suffering from deadly heart disease and he is undergoing treatment at Apollo children's heart hospital, Chennai.
Me and my husband have struggled for a long time to be blessed with a child. Two year's ago our wishes finally came true when Jahir was born.
However instead of celebrating, The family experienced hardships. As only five days after his birth, our son was diagnosed with a deadly heart disease.
Jahir has struggled ever since the day he was born. Right after his birth, he had difficulty in breathing normally, and his oxygen levels were very low.
It was then the doctors ran for the tests and diagnosed him with Tetralogy of Fallot, a rare heart complication.
As a family we immediately sold all our valuables to afford the first surgery. The surgery was successful and things seem to be improving but then, we find out our son needed corrective surgery when he was 2 years old.
Although our family's financial situation was critical, we sold off our valuables, took loans and somehow managed to afford his first surgery.
But now he is 2 years old, the doctors recommended another corrective surgery. The cost estimated for the same is Rs. 10,00,000. My husband is a daily wage labourer with a mearge income of Rs. 7,500 that too depends on if he is able to find work every day.
The disease has been taking a turn for the worse lately and Jahir faces severe breathing issues again. The only way that our son gets to live to experience a healthy future is through your support.
As the amount required is huge. I request you to kindly contribute towards the treatment and help during this time of need. Each contribution is Important !
Please help us raise this amount by clicking on the donate button and sharing this page with your friends and family.
We are grateful for your help and wishes.
Thank you.