Medical Emergency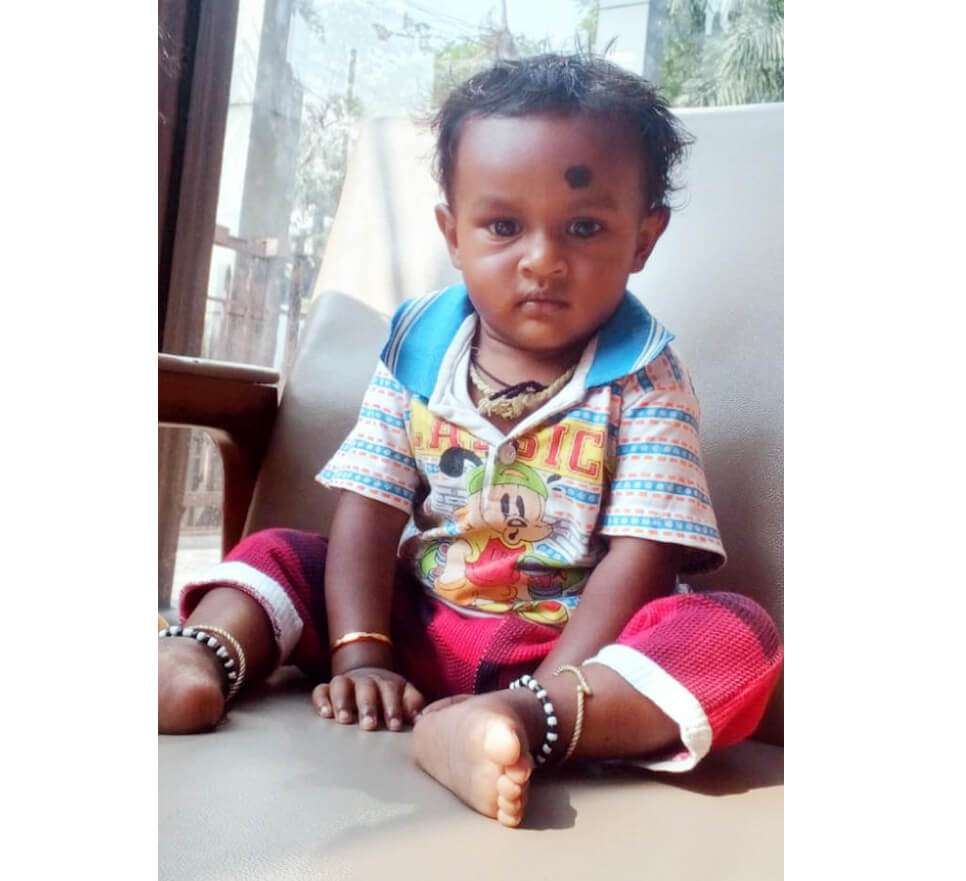 I'm Karpaga Priya I'm raising funds for my Son, he is 1.5 years old, he is advised to undergo open heart surgery at Apollo children Hospital, Chennai. Me and my husband have struggled for a long time to be blessed with a child. Our wishes finally came true when our baby was born.
However instead of celebrating, The family experienced hardships. As only three months after his birth, our baby was diagnosed with a deadly heart disease. My husband is working in a grocery shop, whatever little he used to earn is not sufficient to run our day today life. we are struggling to make money for my babies surgery. I'm hopeless and helpless in this situation I don't know how I will be able to afford my babies treatment. He needs INR 8,00,000 for the treatment. As the amount required is huge, I request you to kindly contribute towards the treatment and help during this time of need. Please come forward and save my babies life. Each contribution is important!
Please help me to raise this amount by clicking on the donate button and sharing this page with your friends and family.
I always grateful for your help and wishes.
Thank you.